Updated Sept 22nd 20110

Sept. 2011
I have had many emotions, bad feelings, thoughts and (unvoiced) opinions (Well, a FEW WERE voiced) about the closing of the Russian River Resort last year. All I can say now is that it would seem the right people are back, back in charge and knowing what to do to keep the visiting crowds happy abd entertained, AND keep the area interesting for those that used to come here in droves, to come back again. I can't drop the places I've made arrangements with, nor would I, to return to the schedule we had at the RRR (Now "The R 3 Hotel) for Karaoke, and to be honest, I don't think people would be interested in the 3 to 4 nights a week we did there "back in the day". I am more than thrilled, happy and almost emotional that IT'S BACK!! And whether or not I'm a night's entertainment, I WILL be there, just enjoying the company of friends, employees and others I used to spenf hours just enjoying long conversations with. THANK YOU RAY ALLEN (And your group)!!

(Feb 2010) Those of you not in to any kind of spiritual thinking (as opposed to "religion") should take a good look at the alternative news sources, meaning SOME of the channeled messages, any NON MAIN STREAM MEDIA and a lot of information around the Mayan Calendar. While I am NOT one of those thinking the world is going to "end" in 2012, I DO believe we are in for a major change to the way we live, think and act towards others. Anger, hate and vengeance can no longer be the rule. Greed and dishonesty are going to become a thing of the past. Love (and I don't mean lust) is going to HAVE to rule the way we think and act or we simply aren't going to be around much longer. Compassion, gratitude and understanding (not liking, but understanding) will be the way we live or we won't live. After doing a lot of reading (studying or research) I am of the opinion that the Mayan calendar ends it's cycle in 2011 (Oct 28th actually), not 2012 and the cycles that started by taking millions of years to go through the days and nights (7 days and 6 nights for each cycle) will in 2011 take a whole 20 DAYS per day/night. We as a people, world wide, have got to stop following the (ANY) party line, doing what "they" want and start thinking for ourselves. Rely on intuition more than your thoughts and let your feelings be much more of a guide than in the past. As things get faster (<evolution> as described in the Mayan calendar) we won't have time to "think" things through and our intuition will be what saves us from major mistakes. If you are at all interested, you can send me an Email and I will forward some of the information I have (or links to it). If not, just come sing, watch and listen. :-)
THE (no longer) SECRET COVENANT. (They, Them, Their = us, You and Me) WAKE UP, LOOK and "SEE"!
An illusion it will be, so large, so vast it will escape their perception.
Those who will see it will be thought of as insane. We will create separate fronts to prevent them from seeing the connection between us.
We will behave as if we are not connected to keep the illusion alive.
Our goal will be accomplished one drop at a time so as to never bring suspicion upon ourselves. This will also prevent them from seeing the changes as they occur.
We will work together always and will remain bound by blood and secrecy. Death will come to he who speaks.
We will keep their lifespan short and their minds weak while pretending to do the opposite.
We will use our knowledge of science and technology in subtle ways so they will never see what is happening.
We will use soft metals, aging accelerators and sedatives in food and water, also in the air.
They will be blanketed by poisons everywhere they turn.
The soft metals will cause them to lose their minds. We will promise to find a cure from our many fronts, yet we will feed them more poison.
The poisons will be absorbed trough their skin and mouths, they will destroy their minds and reproductive systems.
From all this, their children will be born dead, and we will conceal this information.
The poisons will be hidden in everything that surrounds them, in what they drink, eat, breathe and wear.
We must be ingenious in dispensing the poisons for they can see far. We will teach them that the poisons are good, with fun images and musical tones.
Those they look up to will help. We will enlist them to push our poisons. They will see our products being used in film and ! will grow accustomed to them and will never know their true effect.
When they give birth we will inject poisons into the blood of their children and convince them its for their help.
We will start early on, when their minds are young, we will target their children with what children love most, sweet things.
When their teeth decay we will fill them with metals that will kill their mind and steal their future.
When their ability to learn has been affected, we will create medicine that will make them sicker and cause other diseases for which we will create yet more medicine.
We will disallow natural or functional remedies by legal means.
We will render them docile and weak before us by our power. They will grow depressed, slow and obese, and when they come to us for help, we will give them more poison.
We will focus their attention toward money and material goods so they many never connect with their inner self. We will distract them with fornication, external pleasures and games so they may never be one with the oneness of it all.
Their minds will belong to us and they will do as we say. If they refuse we shall find ways to implement mind-altering technology into their lives. We will use fear as our weapon.
We will establish their governments and establish opposites within. We will own both sides.
We will always hide our objective but carry out our plan.
They will perform the labor for us and we shall prosper from their toil.
Our families will never mix with theirs. Our blood must be pure always, for it is the way.
We will make them kill each other when it suits us.
We will keep them separated from the oneness by dogma and religion.
We will control all aspects of their lives and tell them what to think and how.
We will guide them kindly and gently letting them think they are guiding themselves.
We will foment animosity between them through our factions.
When a light shall shine among them, we shall extinguish it by ridicule, or death, whichever suits us best.
We will make them rip each other's hearts apart and kill their own children.
We will accomplish this by using hate as our ally, anger as our friend. The hate will blind them totally, and never shall they see that from their conflicts we emerge as their rulers. They will be busy killing each other. They will bathe in their own blood and kill their neighbors for as long as we see fit.
We will benefit greatly from this, for they will not see us, for they cannot see us.
We will continue to prosper from their wars and their deaths.
We shall repeat this over and over until our ultimate goal is accomplished.
We will continue to make them live in fear and anger though images and sounds.
We will use all the tools we have to accomplish this. The tools w! ill be provided by their labor.
We will make them hate themselves and their neighbors.
We will always hide the divine truth from them, that we are all one. This they must never know!
They must never know that color is an illusion, they must always think they are not equal.
Drop by drop, drop by drop we will advance our goal. We will take over their land, resources and wealth to exercise total control over them.
We will deceive them into accepting laws that will steal the little freedom they will have.
We will establish a money system that will imprison them forever, keeping them and their children in debt.
When they shall ban together, we shall accuse them of crimes and present a different story to the world for we shall own all the media.
We will use our media to control the flow of information and their sentiment in our favor.
When they shall rise up against us we will crush them like insects, for they are less than that.
They will be helpless to do anything for they will have no weapons. We will recruit some of their own to carry out our plans, we will promise them eternal life, but eternal life they will never have for they are not of us.
The recruits will be called "initiates" and will be indoctrinated to believe false rites of passage to higher realms. Members of these groups will think they are one with us never knowing the truth.
They must never learn this truth for they will turn against us.
For their work they will be rewarded with earthly things and great titles, but never will they become immortal and join us, never will they receive the light and travel the stars.
They will never reach the higher realms, for the killing of their own kind will prevent passage to the realm of enlightenment.
This they will never know. The truth will be hidden in their face, so close they will not be able to focus on it until its too late. Oh yes, so grand the illusion of freedom will be, that they will never know they are our slaves.
When all is in place, the reality we will have created for them will own them. This reality will be their prison. They will live in self-delusion.
When our goal is accomplished a new era of domination will begin. Their minds will be bound by their beliefs, the beliefs we have established from time immemorial. But if they ever find out they are our equal, we shall perish then. THIS THEY MUST NEVER KNOW. If they ever find out that together they can vanquish us, they will take action.
They must never, ever find out what we have done, for if they do, we shall have no place to run, for it will be easy to see who we are once the veil has fallen. Our actions will have revealed who we are and they will hunt us down and no person shall give us shelter.
This is the secret covenant by which we shall live the rest of our present and future lives, for this reality will transcend many generations and life spans. This covenant is sealed by blood, our blood.
We, the ones who from heaven to earth came. This covenant must NEVER, EVER be known to exist. It must NEVER, EVER be written or spoken of for if it is, the consciousness it will spawn will release the fury of the PRIME CREATOR upon us and we shall be cast to the depths from whence we came and remain there until the end time of infinity itself.
The Bankindex editorial staff thanks you for all your e-mails regarding this piece, but we do NOT know who he or she is. The piece came in through one of our forms and the Author left an unusable e-mail address.

Thank you. Written by UNKNOWN Author (http://4truthseekers.com/treeoflife)
MUCH Older info... (but still worth while)
I have BEEN going to add things here for ages, but it's come to the point where I don't want to read the news, REFUSE to watch MOST of it and simply can't STAND what's going on in MOST parts of the world, let alone what WE (as a country or people) are doing to ourselves or allowing TO BE DONE TO US! Get yourselves out there and VOTE! ONE VOTE CAN make a difference. Look how few it took to screw up the LAST big election... AND.. in case you didn't already know, I am a:
Patriotism
"Patriotism means to stand by the country. It does not mean to stand by the president or any other public official, save exactly to the degree in which he himself stands by the country. It is patriotic to support him insofar as he efficiently serves the country. It is unpatriotic not to oppose him to the exact extent that by inefficiency or otherwise he fails in his duty to stand by the country. In either event, it is unpatriotic not to tell the truth, whether about the president or anyone else". - Theodore Roosevelt, 26th President of the United States
"But this is their game. They're counting on your patriotism to distract you from their plunder. They're counting on you to be standing at attention with your hand over your heart, pledging allegiance to the flag, while they pick your pocket!" - Bill Moyers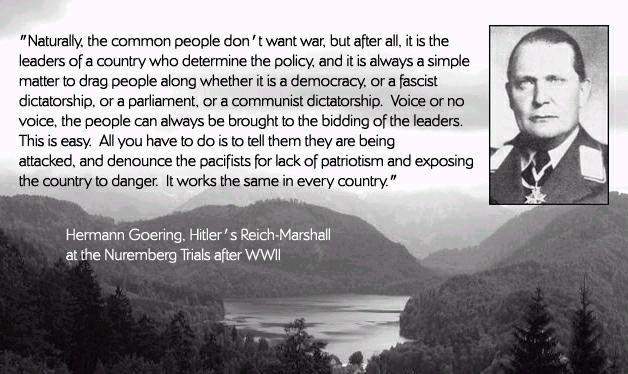 On a brighter note, my friends, partners, places I work, play and enjoy the company of others, are great and in THAT, I'm a happy camper.. :-) So... If you've read all this (below here) before, no need to do so again unless you want to.
ALL OF THE FOLLOWING IS FROM September OF 2001. I'll do something newer, sooner or later.
OK, I SUPPOSE I shouldn't do this, but I've JUST about had it with some of the ideas I've read, heard and seen in practice. So, I'm putting the ideas and "opinions" that I tend to agree with, right here. Even if you don't agree with what's here, assuming you read it, I hope that it at least causes you to pause and think about what's being said and done all over and to decide for yourself what YOU think and why, and how you respond or act. I am one of those that is totally disgusted by Homophobic behavior displayed by (some) straight people AND the reverse, or Hetrophobic behavior by (some) gay people. I've heard the exact same attitudes verbalized on BOTH sides. The EXACT same things apply to racist action and talk. The following article (editorial, What Falwell, Robertson and Bin Laden Have in Common) fits both the current situation it plainly talks about AND our situation on a more local level. Below that editorial is a speech that Pat Kerrigan, a morning host on a local radio station, gave Saturday 9-21-2001. Read it all and decide what you think because in MY OPINION, we are all a part of the same community and while we can't all HELP each other, we can sure stop hurting each other.
"ON Soap Box"
This Saturday, 9-22-2001, there was a "Hate Stops Here" rally at the Waterline in Guerneville. (Since sold and renamed a few times) I attended and assisted with some parts of it. Had I not, I would have missed out on a LOT. I'd have missed a lot of information and MY understanding of what's going on around would have been left at a mundane level. While I have to admit that I didn't agree with everything that everyone had to say, There was an awful lot that I did and even those that I didn't agree with on every point, enhanced my understanding of their issues. This "event" was sponsored by several people and businesses in the area. (And Ellen did a WONDERFUL job of putting it together!) I "heard" that some people were upset that some of the sponsors were ALLOWED to be sponsors!! (And then these upset folks don't showed up at all?!?) This is the MOST idiotic thing I have EVER heard! If a business (OR person) that SEEMS to be anti-Gay, (or anti-ANYTHING) or if not that, seems to just not care, decides to help by adding it's support to an event like this, I for one think it's great! If nothing else, this kind of thing is a way for them to say that they understand and want to do SOMETHING to help or even a way to apologize for things that may have happened in the past. Once we are perfect and all knowing, we can decide to judge others and to decide why they do anything. Until then, I think we all need to be more forgiving and understanding on BOTH sides of any issue. You don't have to like or agree with something to understand it and when someone makes an effort to help, you NEVER slap them down for trying. If you do, you are far worse than the one you are trying to take down. So, taking all this into account, check out the following editorial and apply it to ALL things rather than just the few people it discusses and think about whether or not you are a help or a hindrance to the (your) community (or humanity) at large.
Dan
"OFF Soap box" (Damn... I didn't know I had all that there...)
Below this editorial is a speech that PAT KERRIGAN gave the same Saturday at the LBC in Santa Rosa.
(Thanks to Bond Shands for sending this article)
What Falwell, Robertson and Bin Laden Have in Common
Harley Sorensen, Special to SF Gate
Monday, September 24, 2001
©2001 SF Gate
If the unspeakable tragedy of Sept. 11 taught us anything, it is the evil of mixing religion with government. Those of you who pray should offer a small prayer of thanks for the wisdom of the founders of our great nation.
If we look objectively around the world, we can easily see that nations that mix religion with government are always in a state of agitation.
If we look objectively at ourselves, it is clear that the religious fanatics on our own soil are little different than the most stringent fanatics anywhere.
I refer specifically now to Osama bin Jerry Falwell and his equally corrupt sidekick, Osama bin Pat Robertson.
To be fair, these two multimillionaires are in it for the money. Whatever beliefs they have, if they have any, take a deep back seat to their worship of dollars. But that doesn't stop them from spewing their poisonous hate and trying to stir up the Hoosiers.
Two days after the terrorist attacks, Falwell and Robertson said on cable television that the thousands of people who died on that day had it coming.
Tell me, if you will, how these two are one whit different than religious fanatics anywhere. "Death to infidels" is the same in any language.
Here's what Falwell said on Robertson's money-making "700 Club" "God continues to lift the curtain and allow the enemies of America to give us probably what we deserve." And here's what Robertson replied "Jerry, that's my feeling. I think we've just seen the antechamber to terror. We haven't even begun to see what they can do to the major population."
Falwell then said the American Civil Liberties Union has "got to take a lot of blame for this." Robertson agreed.
Falwell "The abortionists have got to bear some burden for this, because God will not be mocked. And when we destroy 40 million little innocent babies, we make God mad. I really believe that the pagans, and the abortionists, and the feminists, and the gays and lesbians who are actively trying to make that an alternative lifestyle, the ACLU, People for the American Way -- all of them who have tried to secularize America -- I point the finger in their face and say, 'You helped this happen.'"
Folks, that is the Taliban line, thought for thought, almost word for word. (Last week, facing heat, Falwell apologized.)
So in the minds of these two "religious leaders" and their counterparts overseas, those cops and firefighters who died saving people in the World Trade Center "probably got what they deserve."
The world's worst leaders never show their bad sides first. They start out as saviors. Then, as their power builds, they seem to change. They do change. Eventually, their evil sides take over, but by then the people who follow them are left without any choices.
Hitler did not come to power boasting that he'd destroy Germany, kill millions of people and throw the world into the most disastrous war ever. He came to power promising stability and prosperity.
As Americans, we know that we must beware of leaders, any leaders. We are taught (at least in our better schools) that we should be suspicious of those who would lead. Falwell and Robertson are but two examples of bad men who have sought, obtained and abused power. Fortunately, their power is limited.
However, as a reaction to the terror of Sept. 11, we are in the process now of giving too much power to some of our political leaders, most notably the president.
Ever since World War II, we have been bestowing more and more power on our presidents. The trend has not been a healthy one for a republic such as ours.
So far, I fear, the terrorists are winning. What they did in New York and Washington has set off a panic of sorts. Instead of picking ourselves up from the ashes and carrying on, we are running for cover, fearing the next attack.
And we are asking our government for protection, whatever the cost to our freedoms. That's a clear victory for the terrorists.
When America stops being America, the bad guys have won. If we are indeed the land of the free and the home of the brave, we should bravely continue our freedoms, not give them up. Now is the time for us to be stubborn and resolute. Now is the time for us to question authority, not extend it. Now is the time for us to argue and debate and decide what's right, not march in lockstep behind the leader of the moment.
We need unity of purpose and cohesion, to be sure, but we are not sheep, and we should not blindly follow the leader.
The contemptible Falwell and Robertson have sheeplike followers. They illustrate for us, as clearly as does the Taliban, what evils religion can generate.
No, Jerry; no, Pat America did not get what it deserves.
America has its faults -- and I'll be the first to point them out -- but we are a great land and a great people, and we deserve the best democracy and diversity can give us.
Now is the time to fight for our way of life. We can't stop all the bombs, but we can stop the erosion of our freedoms.
Over the past 225 years, too much blood has been shed, too many people have died preserving our way of life, for us to forsake our traditions now.
Above all, we are Americans. And free Americans we must remain.
Harley Sorensen is a longtime journalist and iconoclast. His column appears Mondays. E-mail him at harleysorensen@yahoo.com. ©2001 SF Gate

PAT'S SPEECH AT THE "SPIRIT OF AMERICA" PICNIC IN SANTA ROSA, CA - ON SATURDAY, SEPTEMBER 22, 2001:
GOOD AFTERNOON. MY NAME IS PAT KERRIGAN. I DO THE MORNING SHOW ON Q105: BUT I SPEAK TO YOU TODAY AS A LONG TIME MEMBER OF THIS MARVELOUS COMMUNITY, AND AS A MINISTER.
TODAY IS THE FIRST DAY OF FALL: IT IS A CHANGE OF SEASONS. BUT GIVEN THE EVENTS OF ELEVEN DAYS AGO, IT IS, MORE IMPORTANTLY, A SEASON OF CHANGE.
ELEVEN DAYS AGO TERRORISTS BOARDED OUR OWN PLANES, FILLED WITH OUR OWN CITIZENS: AND USED THEM AS INSTRUMENTS OF TERROR. THESE ACTS OF HORROR MELTED STEEL BUILDINGS, VAPORIZED CEMENT WALLS, AND TOOK THE LIVES OF THOSE GLORIOUS CITIZENS AND SO MANY OTHERS IN THEIR WAKE.
THEIR GOAL? TO BRING AMERICA TO ITS KNEES. AND THEY ACCOMPLISHED THAT. BUT NOT IN THE WAY THEY INTENDED.
WE FELL TO OUR KNEES FIRST IN STUNNED DISBELIEF…..WE FELL TO OUR KNEES IN PARALYZED FEAR….WE FELL TO OUR KNEES IN PROFOUND SADNESS…..AND THEN WE FELL TO OUR KNEES TO PRAY…..
WE FOUND GOD…SOMEHOW MISSING IN ACTION IN OUR YEARS OF COMPLACENCY…EACH IN OUR OWN WAY…WE PRAYED. WE PRAYED FOR PEOPLE WE HAD NEVER SEEN…AND NEVER KNOWN. WE PRAYED FOR THOSE WHO HAD BEEN LOST IN A STRUGGLE WE NEVER SAW COMING. WE PRAYED FOR THOSE WHO LOVED THEM AND THOSE MIRACLE WORKERS WHO CONTINUE TO TRY AND SAVE THEM.
IT IS A SEASON OF CHANGE…
THOSE WHO PERPETRATED THESE DEEDS SOUGHT TO BRING US TO OUR KNEES….AND THEY SUCCEEDED IN A WAY THAT NO ONE COULD HAVE IMAGINED.
AND THEN WE ROSE FROM OUR KNEES….AND THE FIRST THING WE DID WHEN WE GOT TO OUR FEET WAS REACH OUT TO ONE ANOTHER.
WE EMERGED FROM OUR HOMES AND TALKED TO PEOPLE WALKING DOWN THE STREET. WE MADE EYE CONTACT WITH EVERYONE WHO CROSSED OUR PATH. WE ASKED "HOW ARE YOU" AND FOR THE FIRST TIME IN YEARS WE WERE INTERESTED IN THE ANSWER. WE HONKED OUR HORNS AT THOSE VEHICLES THAT CARRIED THE AMERICAN FLAG. WE LIT CANDLES, AND STOOD TOGETHER IN THE KIND OF UNITY THAT WE DON'T REMEMBER EVER HAVING.
WE FOUND AS WE STOOD THAT WE WERE BETTER HUMAN BEINGS THAN WE HAD EVER BEEN BEFORE. WE FOUND THAT THE LAYERS OF HARDENED HUMANITY THAT STOOD BETWEEN US WERE GONE. AND IN THE RAWNESS OF OUR EMOTION WE STOOD TOGETHER, SHOULDER TO SHOULDER, TO REACH OUT.
IT IS NOT ENOUGH THAT WE DO THIS IN HEART: WE MUST DO IT IN DEED. IT USED TO BE THAT OUR NEIGHBORS WERE THE PEOPLE WHO LIVED NEXT DOOR. NO MORE. OUR NEIGHBORS NOW STRETCH ACROSS THIS FIELD, ACROSS OUR STATE, ACROSS OUR NATION AND NOW, ACROSS THE WORLD. BUT IT IS NOT ENOUGH THAT WE DO THIS IN HEART: WE MUST DO IT IN DEED.
WE ROSE TO OUR FEET…AND I ASK YOU NOW TO RISE TO YOUR FEET FOR A MOMENT…..TURN TO YOUR NEW NEIGHBOR, SOMEONE YOU DO NOT KNOW. INTRODUCE YOURSELF…AND SAY "I WILL WATCH OUT FOR YOU." WE WILL NOT BE DISCONNECTED: NOT FROM THE WORLD, NOT FROM OUR COUNTRY AND NEVER FROM EACH OTHER. AND THERE IS NO VICTORY GREATER THAN THIS.
WE WILL NOT BE BROKEN. IT IS A SEASON OF CHANGE.
AS WE BEGIN TO STEP FORWARD WE CONTINUE TO PRAY. FOR OUR LEADERS, WE PRAY THAT THEY ACT DELIBERATELY…AND SPECIFICALLY…BECAUSE WE WILL NOT SINK TO THE LEVEL OF BARBARISM THAT WAS PERPETRATED AGAINST US.
WE ARE AMERICANS.
WE WILL CONTINUE TO STAND TALL. WE WILL RAISE MONEY FOR THOSE WHO NEED IT, AS WE ARE DOING TODAY. WE WILL NOT FAIL TO REACH OUT WITH OUR HEARTS AND OUR HANDS.
WE ARE AMERICANS.
WE WILL BOARD PLANES, WE WILL SPEND OUR MONEY TO SHORE UP THIS NATION'S ECONOMY. WE WILL NOT STAND IDLE.
WE ARE AMERICANS.
WE WILL RAISE OUR FLAGS AND RAISE OUR SPIRITS. WE WILL NEVER ABANDON EACH OTHER. NOT A WEEK FROM NOW, OR A YEAR FROM NOW, OR AN ETERNITY FROM NOW.
WE ARE AMERICANS.
WE ARE NOT YOUNG OR OLD, NOT RICH OR POOR…
WE ARE AMERICANS.
WE ARE NOT GAY OR STRAIGHT, NOT BLACK OR WHITE…
WE ARE AMERICANS.
WE ARE NOT CHRISTIAN…OR JEWISH….OR MUSLIM…
WE ARE AMERICANS.
AND WE ARE THE BEST WE HAVE EVER BEEN.
GOD BLESS US, EVERY ONE.

Copyright © 2000-2011. All rights reserved.
This document may not be copied in part or full without express written permission.